Products
Recipes passed down through generations, no compromises or corners cut.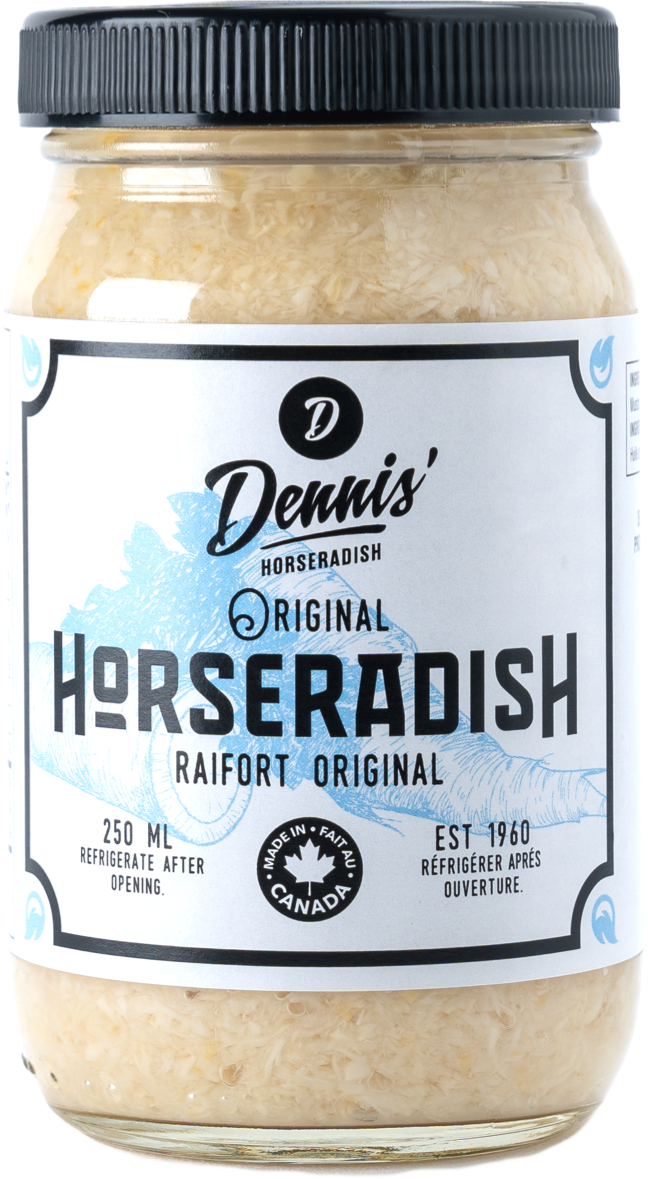 Original
Our Original Horseradish has been made from the same family recipe for over 60 years. We grind only the freshest root to ensure the strongest flavour. Original is perfect for those that love the flavour of horseradish, with only a bit of kick.
Hot
Our Hot Horseradish has intensity and kick. The coarse grind and fresh ingredients allow our homegrown root to reach their flavour potential.
Extra Hot
Our Extra Hot Horseradish is the hottest in our product portfolio. We use the freshest root and a special blend of ingredients which naturally ensure the hottest flavour. You will love the flavour intensity, and it will bring tears to your eyes.
Seafood Sauce
Our Horseradish Seafood Sauce is hot and flavourful, a bounty for the senses. Ontario-made with our Original Horseradish, it adds some extra kick to shrimp cocktails and fresh catch meals.
Find a Store Near You
Horseradish is healthy and incredibly versatile. Check out our products in store and discover how you can make every meal extraordinary.
Store Locator